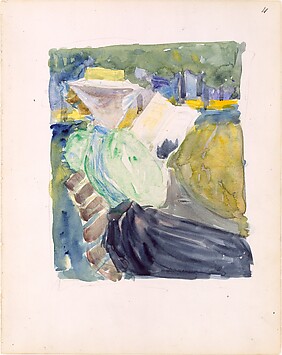 Maurice Brazil Prendergast (American, St. John's, Newfoundland 1858–1924 New York)
Daily Thoughts 11/29/2017
I checked the library Twitter and Facebook this morning.
I checked the displays and the gift books.
I spent some time discussing the games night and a possibility of having a chess club in December. I am waiting for a photograph so we can create a flyer.
We went to city hall today to drop off some fliers for a local author reading.
I contacted some more people about our fundraiser Lets Build Robots using Facebook and LinkedIn.
We also worked a little bit on an order of e-books.
I read the Bookpage for December.
I also spent some time putting together some notes on marketing.
I checked out the book
Artemis
by Andy Weir.
Web Bits
Climbable Built In Bookshelf Doesn't Need a Library Ladder
Community Group Sues to Oppose Privatization of Escondido City Library