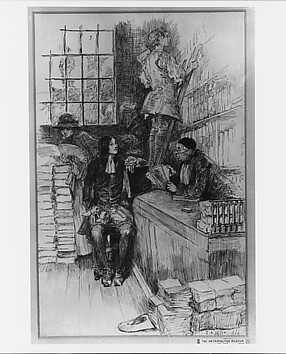 In the Library Edwin Austin Abbey (American, Philadelphia, Pennsylvania 1852–1911 London), 1888
Daily Thoughts 02/19/2017
I checked the library Twitter and Facebook this morning.
I watched The Desk Set starring Spencer Tracy and Katherine Hepburn. It is a rather charming movie. It is also a library movie. The setting is an old fashioned telephone reference department in a corporation. A new machine called EMERAC which can answer peoples questions. I had heard about this from other librarians.
I read a little bit more of
Moonglow
.
Web Bits
An Elegy for the Library