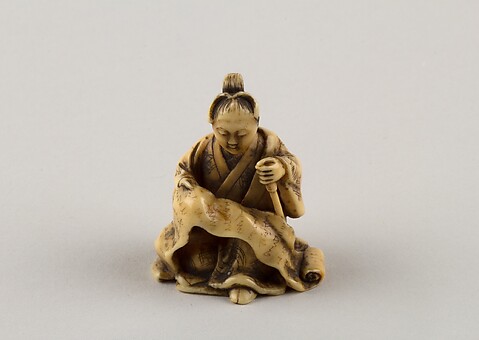 Date:

19th century

Medium:

Ivory
Daily Thoughts 03/07/2017
I checked the library Twitter and Facebook today.
I also checked the displays and the gifts today.
I registered for the CPLA class Organization and Personnel Management which I will be taking on April 3, 2017.
I also checked my classes for Management of Technology and Budget and Finances for CLPA.
I read a copy of Booklist and I put the book
The Arkwright
by Allen M. Steele on hold which is science fiction.
I read some of
On Managing Yourself
on the way to work. One of the articles is
Management Time: Who's Got the Monkey
by William Oncken, Jr. and Donald L. Wass. It is one of the most read articles in Harvard Business Review.
I am looking at the Best Buy Community Grant for Teen Computers.
https://corporate.bestbuy.com/community-grants-page/
Web Bits