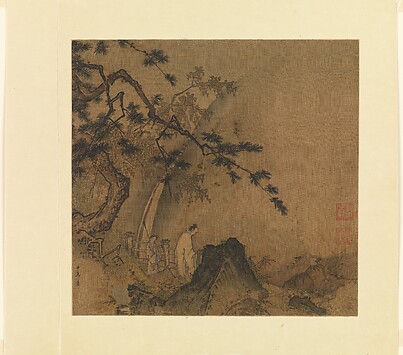 Scholar Viewing a Waterfall,

Ma Yuan (Chinese, active ca. 1190–1225)
Daily Thoughts 03/16/2017
I checked the library Twitter and Facebook this morning.
Last night, I started reading
Unforbidden Pleasures
by Adam Phillips.
I checked the displays and the gift books this morning. I also put in a few orders of books.
I contacted St. Paul's Historical Church in Mount Vernon about doing a program at the Mount Vernon Public Library in July.
I am working on changing the location of some of the short stories to the mezzanine or storage area. Also, I am having a person examine all the short story books.
I am also checking the 800s.
There was a smartphone class from 5:30 p.m. to 7:30 p.m. tonight.
Web Bits
Someone Keeps Stashing Bottles of Steak Sauce Around Ohio Library
Institute of Museum and Library Services Issues Statement on the President's Proposed FY 2018 Budget
President's Budget Proposal To Eliminate Federal Library Funding