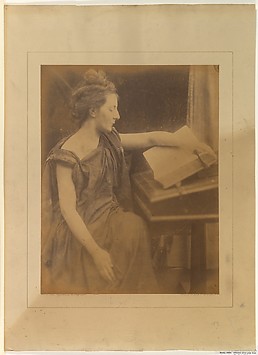 Woman In Robes Reading a Book, Julia Margaret Cameron (British (born India), Calcutta 1815–1879 Kalutara, Ceylon) 1870
Daily Thoughts 03/15/2017
I checked the library Twitter and Facebook this morning.
I read the New York Times on the way to work as well as the New York Daily News.
I checked the gift books and the displays. I spent some time on the payroll system as well.
I am putting some orders in. I also read the latest New York Times Book Review and looked through Publishers Weekly.
There is a Wordpress class from 5:30 p.m. to 7:30 p.m. tonight in the computer lab.
Web Bits
A Library of Congress Lab: More Use and More Users of Digital Collections
The Sky is the Limit for One Library in Big Sky Country
Three Myths About Reading Levels