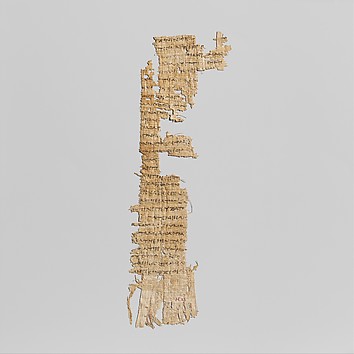 Papyrus Fragment With Lines from Homers Odyssy, ca. 285 to 250 B.C.
Daily Thoughts 03/14/2017
I checked the library Twitter and Facebook this morning.
I also did a little work on programming.
I did not read anything today. The library was closed due to inclement weather. It is cold and snowy outside.
I watched several episodes of Star Trek Voyager today. It was relaxing.
Web Bits
A New Challenge for ALA Leading Between Advocacy and Activism
ESD Offers to Move In, Help Run Douglas County Library
Chrome Extension Finds Matching Library Books While You Browse Amazon, Goodreads
Seeds of Change, A Seed Library for All Ages