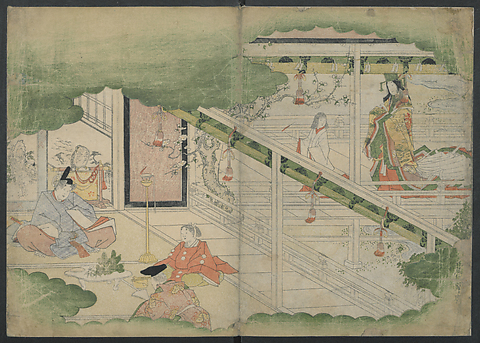 Katsushika Hokusai (Japanese, Tokyo (Edo) 1760–1849 Tokyo (Edo)) 1798
Daily Thoughts 12/07/2017
I checked the library Twitter and Facebook this morning.
I read some of
Bunk
by Kevin Young on the way to work. It was long listed for the National Book Award, but did not win. I am reading about spiritualism.
A local author, Jacob M. Appel, donated two copies of their book,
Millard Salter's Last Day.
The book,
Winning Elections and Influencing Politicians for Library Funding
by Patrick "PC" Sweeney and John Chrastka came in for me to read. I rather like Everylibrary,
http://www.everylibrary.org
I read some of this book on the way home. It cites From Awareness to Funding a 2008 OCLC study as critical to understanding how people vote on libraries.
http://www.webjunction.org/content/dam/WebJunction/Documents/webJunction/AwarenesstoFunding.pdf
I checked the gift books and the displays this morning.
I read a copy of library journal today.
There is an Intermediate Microsoft Word class in the computer lab tonight. The students gave some money to the Give Gab campaign for Lets Build Robots
https://www.givegab.com/campaigns/let-s-build-robots
There was a Hanukkah celebration at the library tonight at 6:00 p.m.. The acapella singer, Jacob "Spike" Kraus sang tonight and they served latkas.
Web Bits
How Bookstores Saved Themselves
John Cena Read to Children, Talks New Movie at Library of Congress