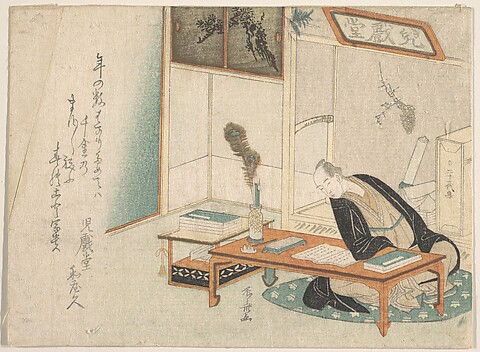 Ryūryūkyo Shinsai (Japanese, active ca. 1799–1823)
Daily Thoughts 12/20/2017
I checked the library Twitter and Facebook this morning.
I read some more of
Bunk.
I am reading about literary forgeries. Lord Byron is a focus of this discussion.
I checked the displays and the gift books. I displayed a few crochet books.
I spent some time in the computer lab this morning.
I have a presentation to do for the board this afternoon. I have been making some adjustments to my report.
I wrote another report today for electornic resources.
I spoke to a person who was doing a program on the weekend for a holiday centerpiece.
I found a book which was a promotion for a stealth campaign called Books On the Subway.
https://www.booksonthesubway.com/about/
Web Bits
Revisiting the Founding Era Funding Opportunity. I think I will be applying for this.
Read Forbidden Words and Savor Daring Artists In Big Sur's Henry Miller Library
Connecting Through Circuits Library's Robotics Program Teaches Technology, Confidence to Youngster