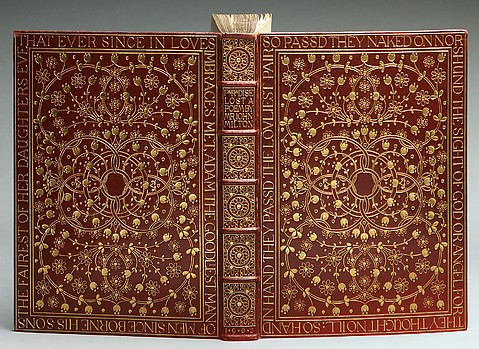 Paradise Lost, John Milton (British, London 1608–1674 London), 1902
Daily Thoughts 04/13/2017
I checked the library Twitter and Facebook this morning.
I looked through the Recent Arrivals section of Brooklyn Public Library
https://brooklyn.bibliocommons.com/explore/recent_arrivals
I checked the gift books and the displays this morning.
I worked a little bit on ordering for new nonfiction.
I also spent some time working on doing programming. Someone wants to do a poetry program on the weekend. I also have a confirmation for May 10 from 6:00 p.m. to 8:00 p.m. for Reverend Leslie Booker who is going to read from her poetry book
Psalms for the 21st Century.
Tonight we are discussing James Baldwin's America in the community from 6:00 p.m. to 7:30 p.m. There has been a lot of recent activity around his estate.
James Baldwin's Archive, Long Hidden, Comes (Mostly) Into View
https://www.nytimes.com/2017/04/12/arts/james-baldwins-archive-long-hidden-comes-mostly-into-view.html?_r=0
The book,
Acquisitions Core Concepts and Practices, 2nd Edition by
Jesse Holden has come in for me to read.
The James Baldwin's America class went quite well.
We are moving it to Wednesday of next week from 6:00 p.m. to 7:30 p.m.
There was also a social media class in the computer lab focused on Twitter and Youtube from 5:30 p.m. to 7:30 p.m.