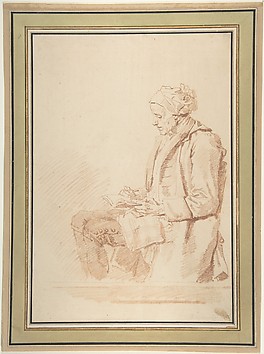 Seated Man Reading,
Jean Honoré Fragonard (French, Grasse 1732–1806 Paris), 1774, Red Chalk
Daily Thoughts 01/14/2018
I checked the library Twitter and Facebook this morning.
I read some more of
No Time To Spare
. I am reading about Ursula K. Le Guin's cats.
I also started reading
Provenance
by Ann Leckie. This is a science fiction story of forgery, originality, and politics.
I did a little bit more of my homework for next week for my Winning Support and Influencing Communities for Library Funding. One of the questions was about body language.
I watched some of Lo and Behold Reveries of the Connected World which is Werner Herzog Film. It has a wonderful irreverent quality to it. It is about the internet and starts with the origin of the internet. There are many famous people interviewed like Kevin Mitnick and Elon Musk.