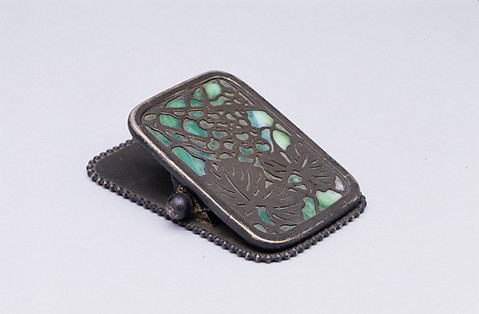 Paper Holder, Louis Comfort Tiffany, circa 1910-1920
Daily Thoughts 10/12/2019
I checked the library Twitter and Facebook this morning.
On the way to work, I read some more of
Hack Your Journal.
I am looking at different calendar layouts which people draw for journals. There is a circular layout which looks different.
I checked the displays and the gift books.
Today from 1:00 p.m. to 3:00 p.m. in the Mount Vernon Public Library Children's Room, we have John R. Howard reading from his book,
Poor Joshua, The Deshaney Case and Child Abuse In America
. It is a fundraiser. All of the proceeds of the sale of the book go to support the children's room.
I am at the public computers right now.
Web Bits
7 Cool Things Libraries Are Doing, Beyond Books
E-books for All Petition
Just 350 Books? UF Professor Chafes At Library Limit
Join All Hallow's Read! With Friends of the Batavia Library