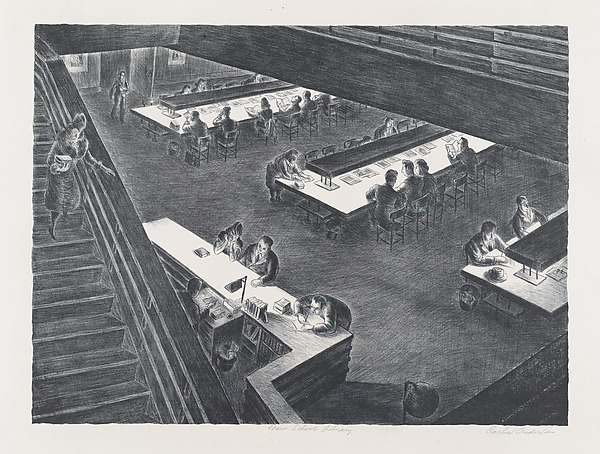 New School Library, Carlos Anderson, Published by WPA, 1935-1943
Daily Thoughts 06/17/2018
I checked the library Twitter and Facebook this morning.
I read a little bit more of
The Perfectionists
. I am reading about the creation of the Bramah lock which was one of the first locks that you could not make a wax impression for a key.
I checked the purchase alerts tonight for items on hold.
Web Bits
Editors' Mystery Picks: Top Titles from Top Publishers: Day of Dialog 2018