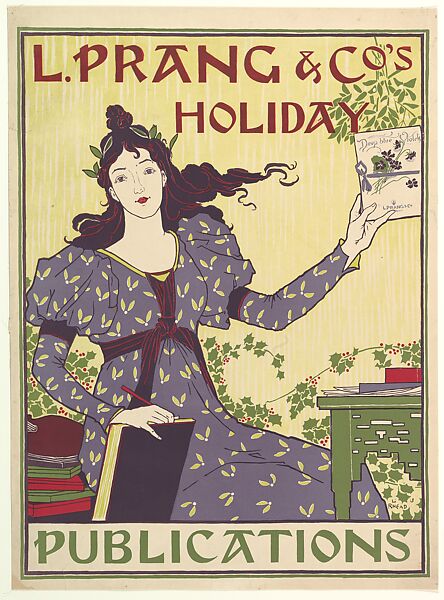 L. Prang & Co's Holiday Publications, Louis John Rhead, 1895
Daily Thoughts 12/22/2019
I checked the library Twitter and Facebook.
I read some more of
How Science Works.
I am reading about topics like air, matter, and crystals. The visual explanations are quite clear.
Please support the Mount Vernon Public Library in its campaign for a new Teen Computer Lab.
https://www.givegab.com/campaigns/giving-tuesday-at-the-mount-vernon-public-library
Web Bits
Trump Will Look to Profit Off His Presidential Library
Full Line Up of Free Comic Book Day 2020 Comics Announced!
Looking for A Cause to Donate to Try the Library