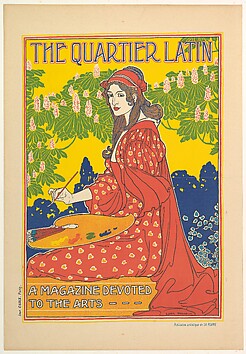 Louis John Rhead, circa 1898-1899, The Quartier Latin A Magazine Devoted to the Arts
Daily Thoughts 06/17/2019
I checked the library Twitter and Facebook this morning.
I read some more of The Horse The Wheel and Language on the way to work. I also read some more of
Meditations
by Marculus Aurelius.
I checked the displays and the gift books.
I have a copy of the New York Times Book Review to read as well as the Ingram Advance for July.
I put in an order for new books.
I have to go to the Community Development Block Grant meeting tonight at 6:00 p.m. to present on a grant for computer equipment.
Web Bits
Hearings on Proposed Book Tariffs Start Today
Gay Themed Books Fuel Fight Over Free Speech at Small Town Library In Maine