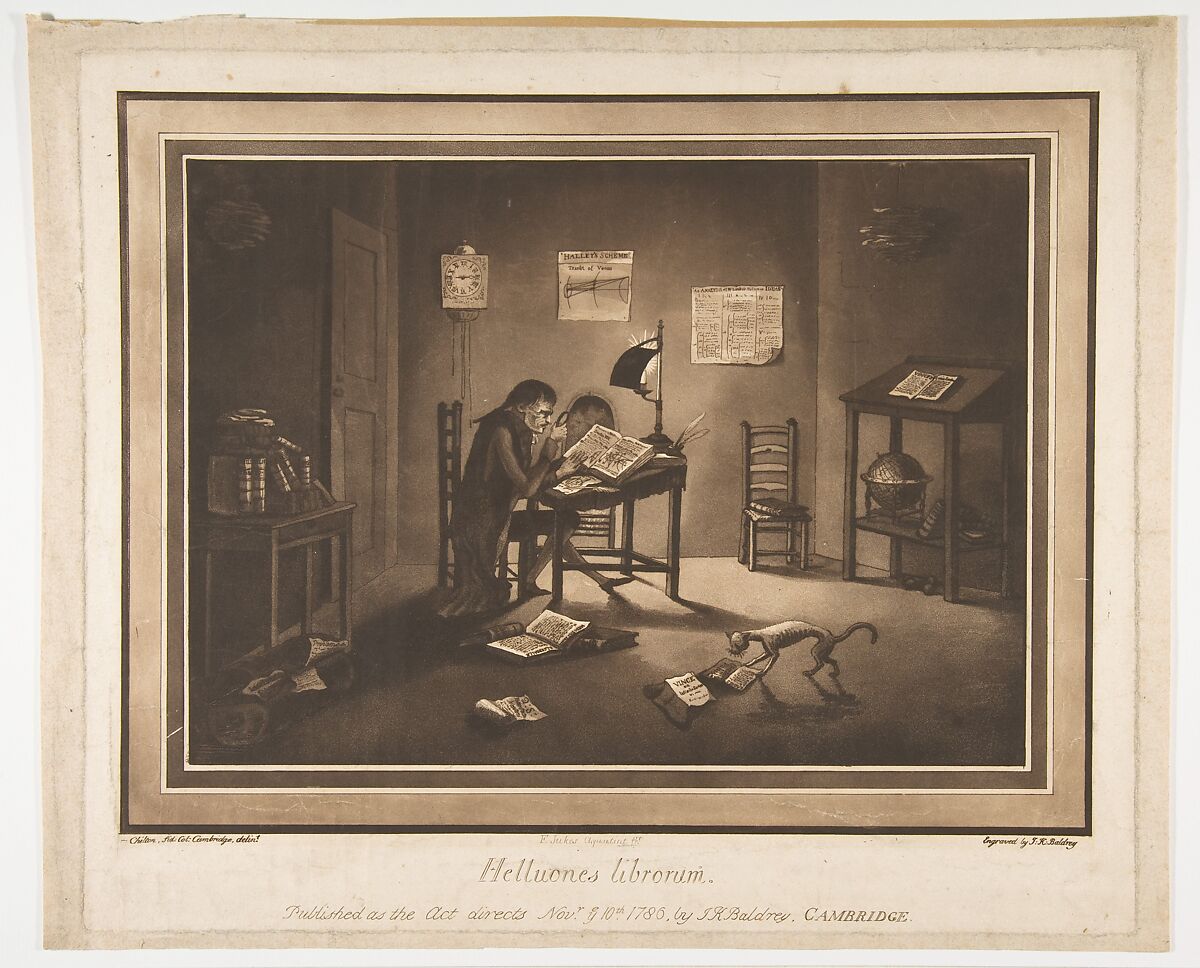 Helluones Librorum, Joshua Kirby Baldrey, November 10, 1786
Daily Thoughts 06/20/2019
I checked the library Twitter and Facebook this morning.
I finished reading
The Meditations
by Marcus Aurelius. I find stoicism calming.
I checked the gift books and the displays this morning.
I read through four copies of Publishers Weekly. I am working on some orders for next month. I have a copy of the Ingram Advance to read for July.
We have the raffle tickets for the Adult Summer Reading kickoff tomorrow.
I spent some time checking books in the mezzanine.
Web Bits
America Has A Digital Skills Gap Libraries Can Help Fix It
The NYPL's New Bookmobile is A Moving, Portable Library
Translated Books Gain Visibilities in Libraries
Nerdy Jobs: Conjuring Books at the Most Magical Library in the World