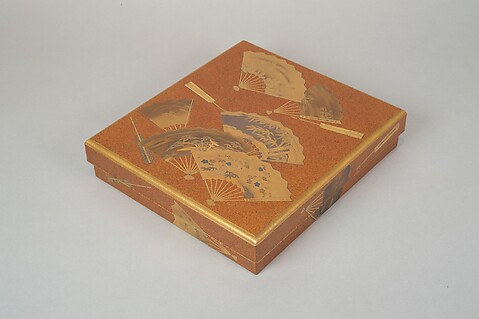 Writing Box (Suzuribako) With Design of Fans, 17th Century
Daily Thoughts 05/05/2018
I checked the library Twitter and Facebook this morning
I read some more of The Square and the Tower this morning. I am reading about the genealogy of Queen Victoria and the family network of the Rothschilds.
I am watching The Archive of American Television Leonard Bernstein Omnibus. Right now, Leonard Bernstein is commenting Beethoven's 5th Symphony in C.
I watched a streaming video on Kanopy called Putting Customers First which is about library customer service.
Web Bits
Tracy K. Smith and Jacqueline Woodson Talk Reading, Race and Spreading the Gospel of Literature
Certified Sustainable Library By Design
Wide World of E-Sports
If you cannot make it in person, you can participate in Virtual Library Legislative Day on May 7 and May 8
Finding Advocacy Allies