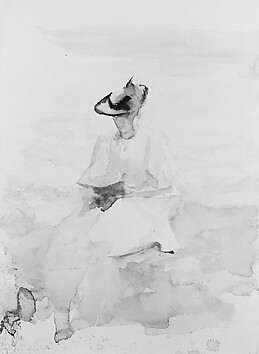 Woman Reading A Book On A Beach, James Jebusa Shannon, between 1891-1896
Daily Thoughts 05/06/2020
I checked the library Twitter and Facebook this morning.
I am reading some more of
The Goodness Paradox.
I am reading about human evolution and how it relates to violence.
I put together a list of some of the better programs which we did during the previous year with some commentary.
I am attending a webinar called How Foundations and Friends Can Support Their Library During Covid-19 tomorrow at 1:00 p.m.
I watched another session called Light that is part of the series of How We Got to Now on Kanopy streaming video. I also watched the episode on sound.
I am looking at the Resilient Communities: Libraries Respond to Climate Change grant.
Web Bits
Bitterroot Public Library Opens With Limited Patron Access
Oregon Library's Online Quiz Zoombombed With Child Pornography
Library Reopens Curbside Pickup