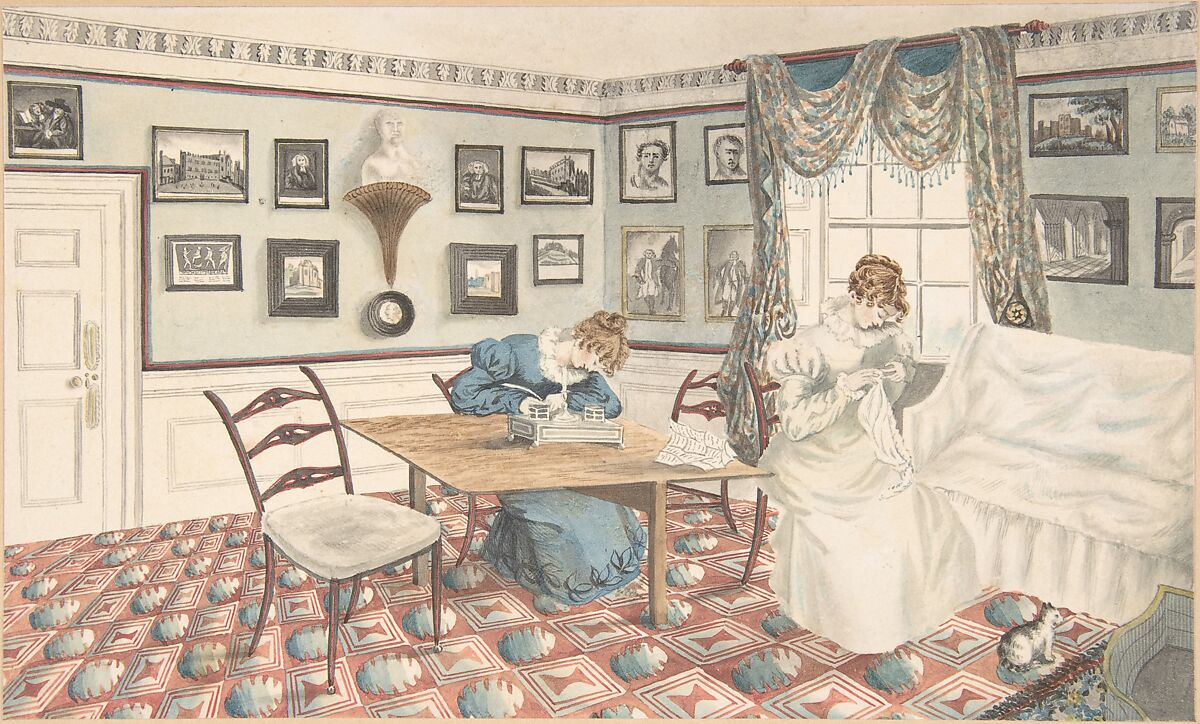 Two young women writing and sewing in an interior at Hatton, Warwickshire
,
Attributed to Granddaughters of Dr. Samuel Parr,
British
Daily Thoughts 07/08/2019
I checked the library Twitter and Facebook this morning.
On the way to work, I read some more of
Build A Great Team One Year to Success
. I am reading about red flags and green flags in hiring. Green flags are positive indicators for hiring.
I checked the displays and the gift books.
I have a copy of the New York Times Book Review to read.
I checked some fiction books in the mezzanine.
I looked through the New York Times Book Review.
I checked ADP.
I am in the computer lab right now.