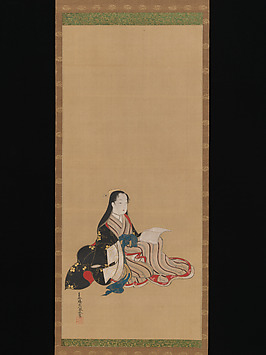 Young Woman With a Book, Miyagawa ( Katsukawa) Shunsui, mid 18th Century
Daily Thoughts 01/19/2019
I checked the library Twitter and Facebook this morning.
A colleague is going to talk about the Teen Computer Lab fundraiser this morning to the Friends of the Mount Vernon Public Library.
https://www.givegab.com/campaigns/teen-computer-lab
I finished reading
Mind Hacking How to Change Your Mind for Good in 21 Days
by Sir John Hargrave. The last part was about repetition of affirmations over time. Sir John Hargrave writes about how reaffirming your goals every single day helps you achieve them.
I read some of
Quantum Theory A Graphic Guide
. The first part is about classical physics.
I rested for most of the day. It is raining outside.
Web Bits
Public Library is a Measure of a Strong Community
DC Comics to Library Patrons: "Read a Book."