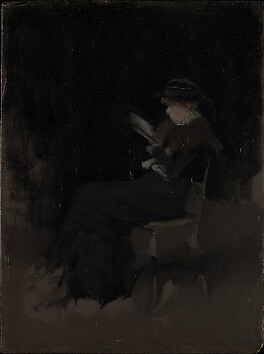 Arrangement in Black: Girl Reading James McNeill Whistler, Circa 1880-1890
Daily Thoughts 01/01/2020
I checked the library Twitter and Facebook this morning.
Last night, I finished reading How Science Works The Facts Visually Explained. The last bit of the book covered the weather, geology, and climate change.
I just started reading The Green New Deal Why The Fossil Fuel Civilization Will Collapse by 2028 and the Bold Economic Plan To Save Life on Earth by Jeremy Rifkin. It is quite political.
Web Bits
USPS Could Privatize As Early As Next Year
The Seattle Public Library Goes Fine Free
Why Many Libraries Are Eliminating Late Fees