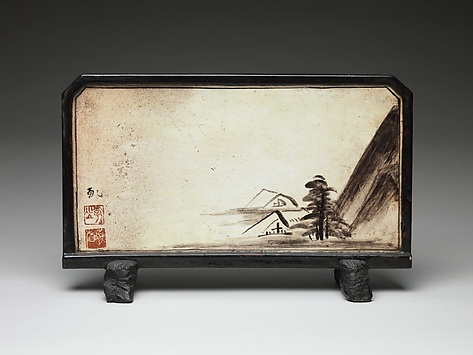 Reading screen Ogata Kenzan (Japanese, 1663–1743)
Daily Thoughts 07/25/2017
I checked the library Twitter and Facebook this morning.
I spent some more time reading
Work Clean
. I am reading about how chefs organize their workspaces.
I checked the displays and the gift books this morning. I also checked some of the 900s as wells as some of the oversize books.
I have been spending some time clearing and organizing my desk.
I have a copy of the New York Times Book Review to read.
I have been helping people with our Adult Summer Reading. We are giving prizes to encourage people to read; a pen with our website link, a small pad with our logo, a cup with our logo, and a bag with our logo. These both are nice prizes and market the library.
http://ny.evanced.info/mountvernon/sr/homepage.asp?ProgramID=2
The crochet group is today from 2:30 p.m. to 4:00 p.m. in the fiction room.
I sent out a Letter of Intent for a grant today to the Westchester Community Foundation.
Web Bits
Libraries Boost Communities' Economy: My Word