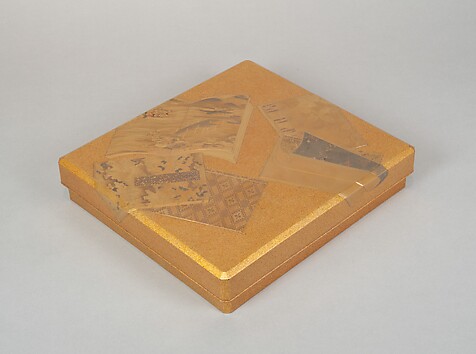 Writing Box With Illustrated Books, 19th Century
Daily Thoughts 08/21/2018
I checked the library Twitter and Facebook today.
I started reading
AIQ How People and Machines Are Smarter Together
by Nick Polson and James Scott.
I also had a chance to watch Ready Player One on DVD which was a fantastic movie as well as A Wrinkle In Time. The book, graphic novel, and movie are all well done for A Wrinkle In Time.
I finished reading
Social Value Investing A Management Framework For Effective Partnerships
by Howard W. Buffett and William B. Eimecke. This is a book of management theory. I understood about half of it. There was quite a bit that required some knowledge at the graduate level. Despite this, I gained some better insite into how partnerships between business, government, and nonprofits can be improved. The book covered numerous topics in management from investments to data to effective community relations. There was a lot to learn in this book.
It also covered some very local material like the New York Fire Department and the Central Park Conservancy. At the same it also covered international places like Afghanistan and Rio De Janeiro. One of the things that made this book interesting is that it included some examples where things did not work as expected.
I think this would be an excellent book for nonprofit managers and philanthropists to read. It shows what good government and management should be like for executives and managers. It also shows how government, business, and nonprofits can work together. This book has a positive approach for future partnerships.
I placed a hold on
Crash Override: how Gamergate (nearly) Destroyed My Life and How We Can Win the Fight Against Online Hate
by Zoe Quinn.
Web Bits
Design the Library of the Future Insights from the Helsinki Library
https://princh.com/design-the-library-of-the-future-insights-from-helsinki-central-library-oodi/?utm_source=Linkedin&utm_medium=organic#.W3wVFM5KiUk
2018 Hugo Awards Announced
https://www.booklistreader.com/2018/08/21/book-news/2018-hugo-awards-announced/
Advocating Before the Election
https://americanlibrariesmagazine.org/blogs/the-scoop/library-advocacy-before-election/
Libraries and Artificial Intelligence
I spent a little time looking up some articles from online research databases. It shows there is a little bit of coverage of artificial intelligence and libraries. I used Academic Onefile and General Onefile as my search tools. I also found a newspaper article in Infotrac Newsstand.
I just find this to be interesting.
This is an article about using chatbots for basic customer service and some basic reference.
It is meant to enhance reference services.
Introducing chatbots in libraries
This is an article about discovery tools based on artificial intelligence at the Stanford University Library.

It is the second example of AI in university libraries that I have read about. The first was the University of Rhode Island.
Artificial Intelligence Tools for Information Discovery
Copyright:
COPYRIGHT 2018 Information Today, Inc.
This pretty much supposes that libraries will be highly involved in digital education.

It also says that robots will become fairly common in libraries. I think they will be used for both shelving and retrieval of material on a regular basis.
The future of academic librarianship: MOOCs and the robot revolution
Libraries are introducing robots as a tool to generate interest in the library.
LIBRARY ROBOT TO MAKE PUBLIC DEBUT AT DENVER COMICCON
Copyright:
COPYRIGHT 2015 SyndiGate Media Inc.
Robots are being used to do programs at different libraries.

The Mount Vernon Public Library is doing the Lets Build Robots program for tweens.

So far we have worked with Ozobots and Codrones.
Want a robot? Try the Chicago Public Library
Copyright:
COPYRIGHT 2014 Paddock Publications